5 Fun Pizza Party Ideas
All successful parties involve good food and fun activities (emphasis on the good food). That's where the cheesy, saucy, delicious, baked disc of dough comes into play. Everybody loves pizza! So, if your child has a birthday or a celebratory event coming up, why not plan a fun pizza party? This year, host an epic pizza party that everyone will remember with these five ideas.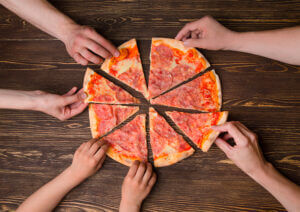 1. Set up a Photo Booth
While the kiddos wait for the pizza to arrive, keep them entertained with a DIY photo booth. Designate a spot with lots of light and a nice background. Then, place a container with props and costumes for kids to choose from. This can include items you already have around your home. For instance, hats, scarves, wigs, and paper masks. Kids can take turns in groups dressing up and having funny pictures taken. Afterward, you can send the pictures home along with the thank you notes for a personalized touch.
2. Head to the Movie Theatre
Is there an upcoming movie your child wants to see? Make a party out of it. Many movie theaters, like Bow Tie Cinemas in the Annapolis Mall, have private rooms available for birthday parties. Packages typically include reserved tickets to a movie of your choosing. Also, snacking on concessions, like popcorn and Sour Patch Kids, during the showing is one of the best parts. And, before or after the movie, you'll have access to a private room for serving pizza and cake, opening presents and more.
3. Host an Outdoor Game Tournament
If you're hosting a birthday party in the warmer months, why not bring the fun outdoors? It's easy to keep the kids occupied with some friendly competition. Have the children pick partners to compete in some backyard games. Classic games include cornhole, beanbag toss, ladder golf, badminton and bocce ball. Keep track of wins and losses, and at the end of the tournament, give out prizes to the top teams while everyone is enjoying some pizza. Moreover, it's a great way for the kids to bond and make memorable moments together.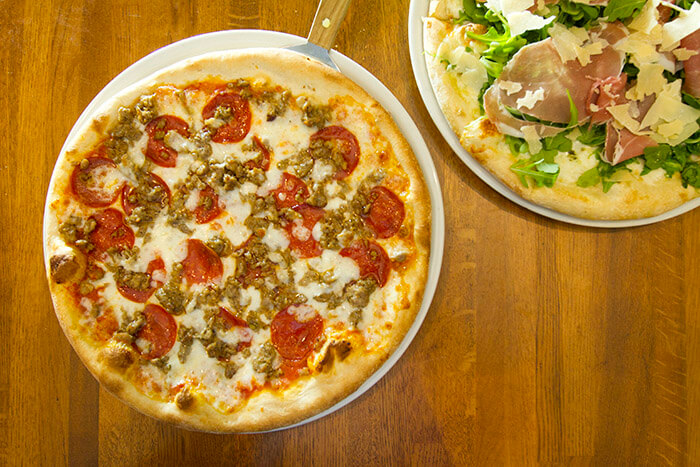 4. Reserve a Pool
Your child's birthday party is sure to make a splash when you throw a pool party. There are a number of places in Anne Arundel County that have indoor pools and allow kids' parties. Let kids blow off some steam while playing fun swimming pool games, like Marco Polo. Finally, after everyone's dried off, they can enjoy pizza and birthday cake in a private room.
5. Get Creative with Painting
Kids can have fun crafting and even bring home their own party favor with a paint party. While there are quite a few places that will host kids' paint parties, you can also set one up inside your own home. You'll just need lots of newspaper, paint, brushes, and something to paint on. Give partygoers a lesson on painting, or give them artistic freedom. Ultimately, the choice is yours.
While you plan fun activities, don't overlook the most important aspect of a fun pizza party – the pizza. At Spizzico Italian Kitchen, we offer a variety of handcrafted pizzas that are sure to put a smile on partygoers' faces. So, try everything from the Meat Lover's pizza and Margherita pizza to classic cheese. Call us today at 443-214-5121 to place your order.